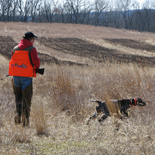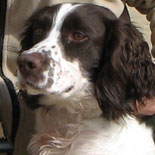 Wisconsin Championship Hunting Series
2013-2014 Membership Information
Memberships are not needed during the 2013-2014 WCHS season.
---
2012-2013 Membership Information
Become a member of the Wisconsin Championship Hunting Series and take ownership in your game. Membership forms will be available at the events.
Are there benefits of being a Wisconsin Championship Hunting Series member? Absolutely.
Tracking Wisconsin State Invitational Qualification Points
Tracking Dog of Year Points
Tracking Overall High Point Dog Points
Wisconsin Series Voting Power
Organized Voice with the National Bird Dog Circuit
Access to Series Financial Information
Membership Gift
A single competitor membership costs just $25.00/season. A family membership costs just $40.00/season. The current season membership runs from September 1, 2012 to August 31, 2013.